tarot
Tarot FLIR VUE PRO 3Axis gimbal TL03FLIR
product manual:
The Tarot metal triaxial FLIR pan/tilt is suitable for: Filir VUE PRO 336/640 high-sensitivity thermal imaging camera, integrated with all the high-end technology of TAROT series PTZ, adopting the whole CNC industrial design with ribbed structure. Bring light weight and the strongest stability. Break through the limitations of light and space to capture clear, precise thermal images anytime, anywhere. The Tarot FLIR thermal imaging camera gives you a new dimension of vision, allowing you to quickly search large areas or close up to hard to climb equipment. Work becomes more efficient, easier and safer.
Mechanical/electronic characteristics
Applicable camera type: FLIR thermal imaging camera Flir 336Pro, 640Pro
Input power: 3S-6S Li (11V-26V)
Operating current: 30mA (@25V) / 50mA (@12V)
Stall current: 350mA (@25V) / 700mA (@12V)
Attitude control accuracy: ±0.02 degrees
Maximum controllable speed
Direction of rotation (PAN): ±200°/s
Tilt direction (TILT): ±200°/s
Roll direction (ROLL): ±200°/s
Controllable range of rotation
Direction of rotation (PAN): ±125°
Tilt direction (TILT): -120° to +80°
Roll direction (ROLL): ±50°
S-Bus/PPM/DSM receiver support
Working environment temperature: -20 ° C ~ +50 ° C
Maximum form factor (with camera): 85mm*100mm*101mm
Assistant software installation requirements
Windows XP; Windows VISTA; Windows 7; Windows 8 (32 or 64 bit)
National Intellectual Property has granted TAROT Models Co., Ltd. a patent for this product. Any unit or individual that manufactures, counterfeits, uses, or sells this product without the license of the holder will face patent infringement lawsuits.
The state intellectual property has been awarded the TAROT model.,ltd five patents. Any units or individual without the license holder manufacture, copy, use and sale the product will be patent lawsuit.
Patent number patent number : 2014201546579
Product specifications:
Metal Triaxial FLIR gimbal 191g × 1
gimbal master control module (36 × 25 × 11MM) × 1
8P gimbal master and PTZ main body connection line ×1
5V output, receiver and video line × 1
USB module (27 × 21 × 7MM) × 1
Flight control cable ×1
Packing box × 1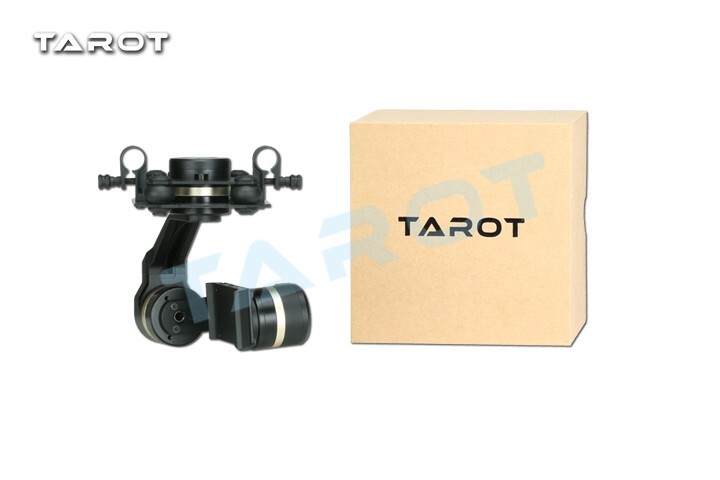 Your cart is currently empty.